Hello Folks, no time to cook? Take only 15 minutes of your time, my friend, to pick up our tasty dishes, h

t from the wk to enjoy with your family!!
More Parking Available in Back
Appetizers
V1. Soup Bo Vien
$4.95
Beef meatball soup.
V2. Goi Cuon
$6.50
Fresh spring rolls (2). Rice paper roll with shrimp, vegetables, noodles and cilantro, served with yummy peanut sauce for dipping.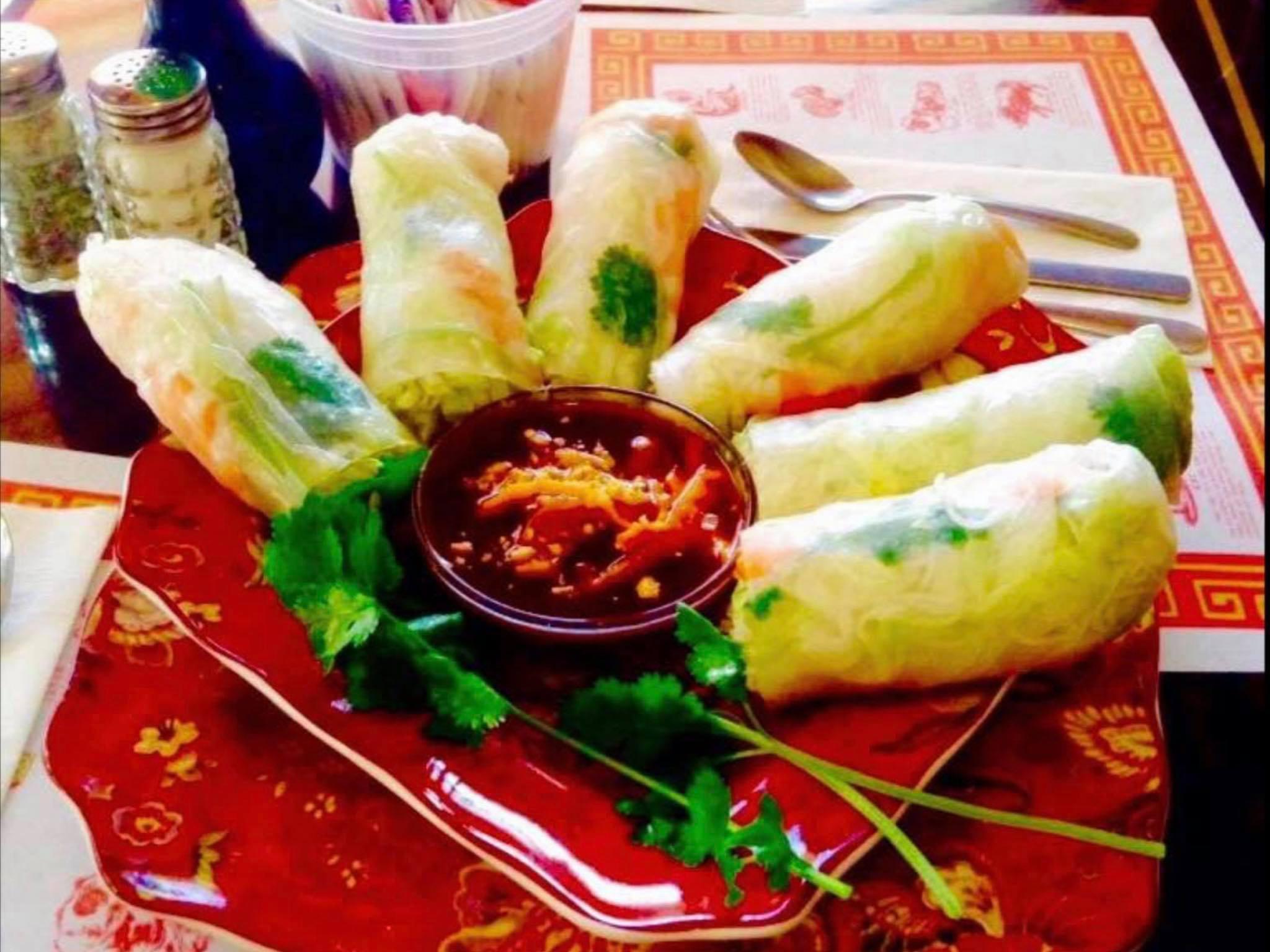 Pictured: V2. Goi Cuon - Vietnamese Spring Rolls
V3. Cha Gio
$6.50
Vietnamese fried egg rolls (2).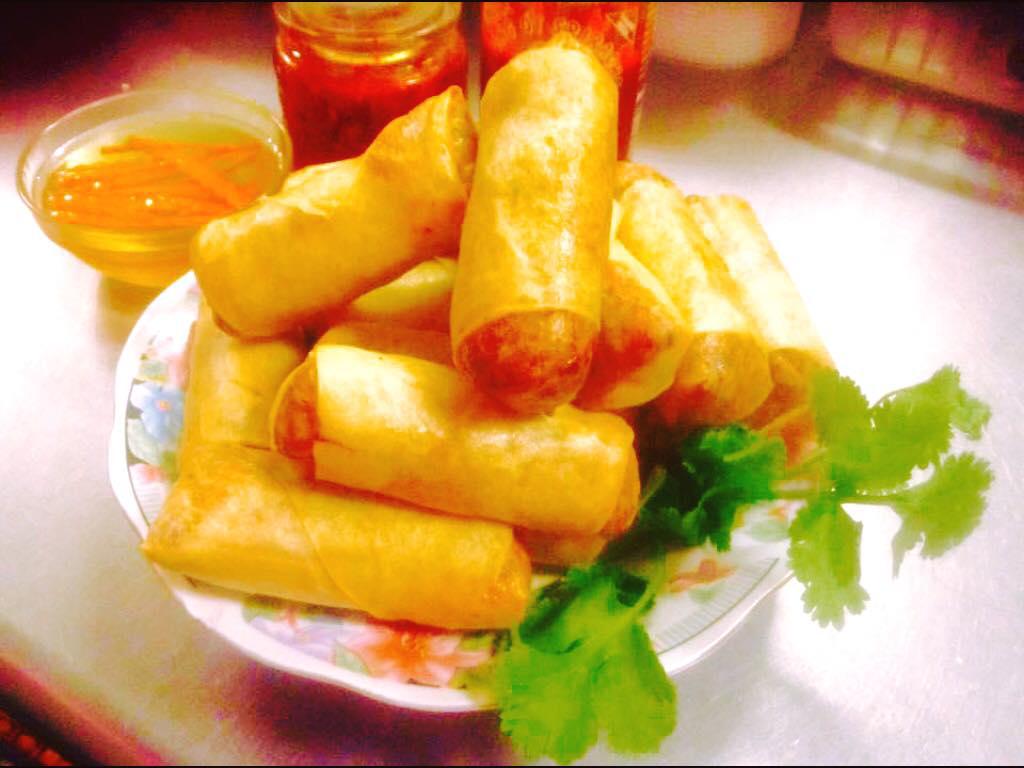 Pictured: V3. Cha Gio - Vietnamese Egg Rolls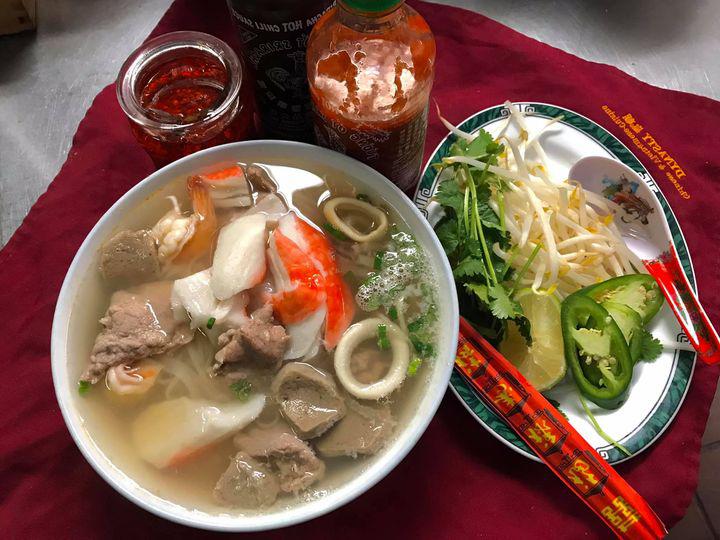 Pictured: Seafood Combo Pho
Pho - Beef Noodle Soup
V4. Pho Bo Vien
$11.50
Rice noodle soup with beef meatballs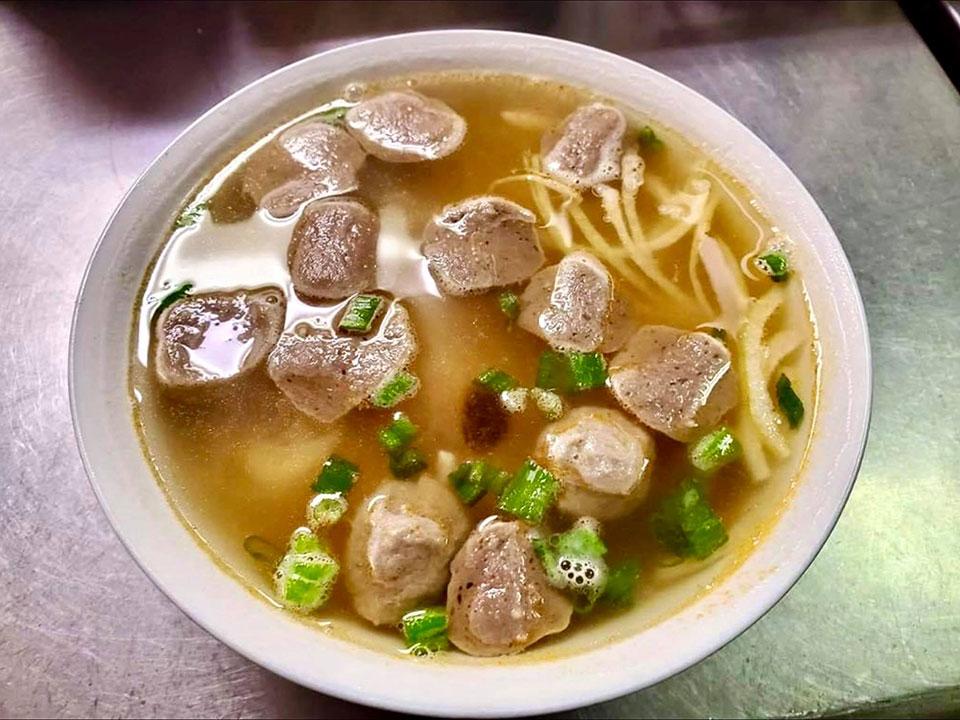 Pictured: V4. Pho Bo Vien - Rice noodle soup with beef meatballs
V5. Pho Tai
$11.50
Rice noodle soup with sliced beef steak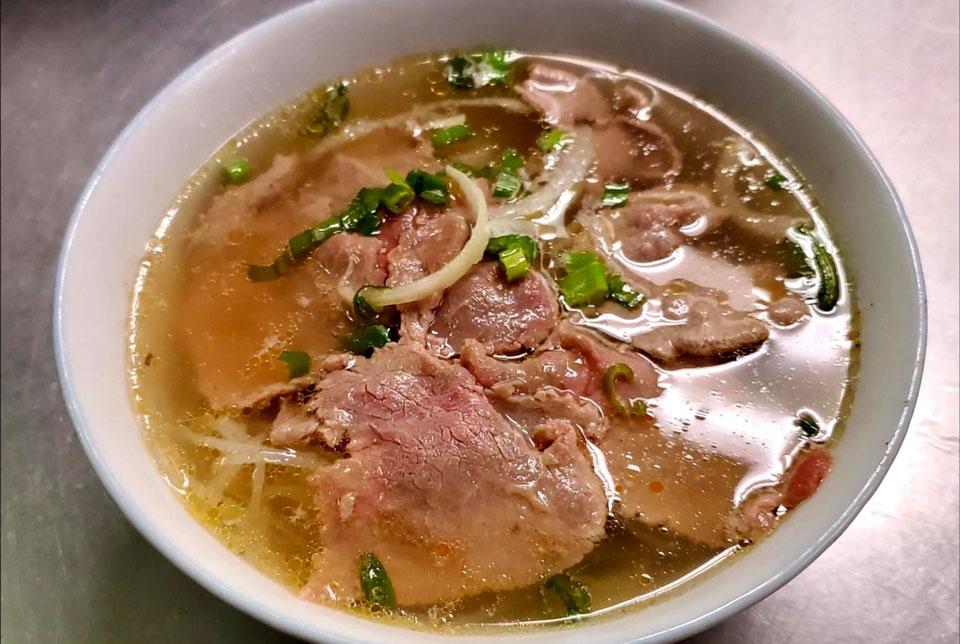 Pictured: V5. Pho Tai - Rice noodle soup with sliced beef steak
V6. Pho Tai Bo Vien
$11.50
Rice noodle soup with sliced steak and beef meatballs
V7. Pho Ga
$11.50
Rice noodle soup with sliced chicken
Pictured: V7. Pho Ga - Rice noodle soup with sliced chicken
Mi Hu Tieu - Fresh Egg Noodle and Rice Noodle Soup
V8. Mi Kho
$10.50
Fresh egg noodle with shrimp and roast pork
V9. Mi Nuoc
$10.50
Fresh egg noodle soup with shrimp and roast pork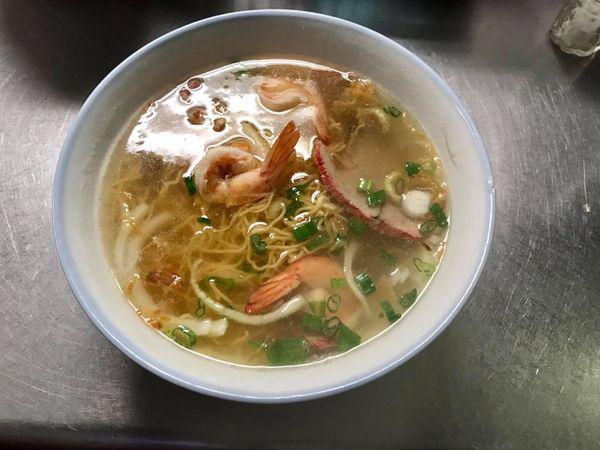 Pictured: V9. Mi Nuoc - Fresh egg noodle soup with shrimp and roast pork
V10. Hu Tieu Nam Vang (Dai)
$10.50
Clear rice noodle soup with shrimp, roast pork
V11. Hu Tieu Mem
$10.50
Rice noodle soup with shrimp, roast pork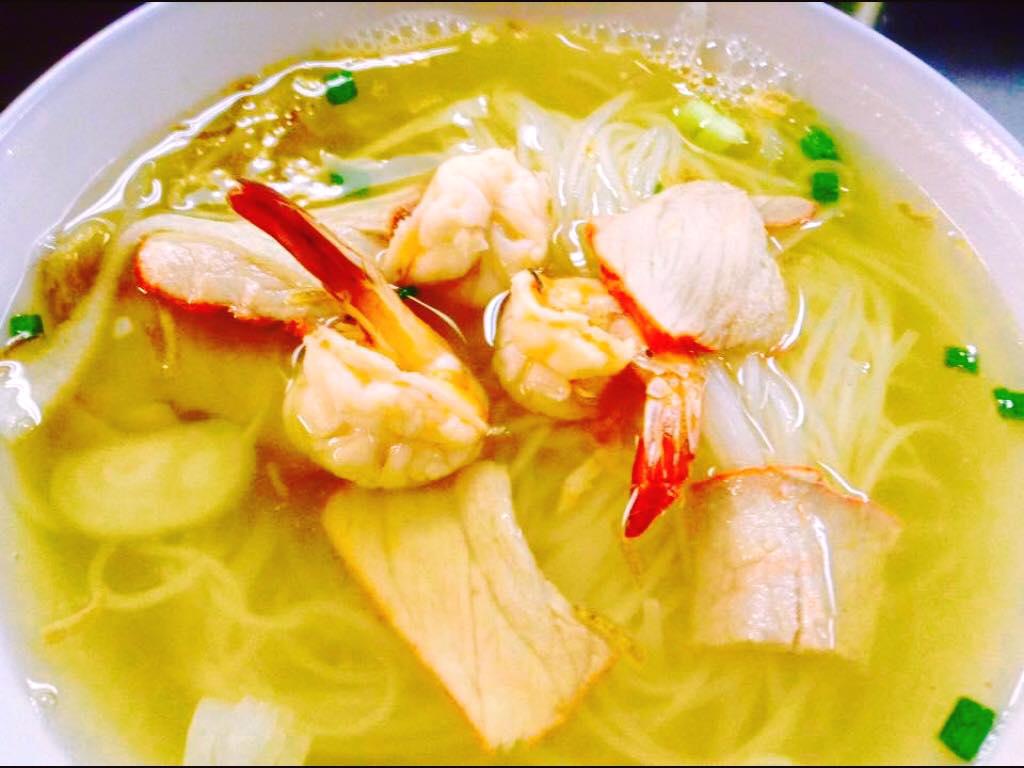 Pictured: V11. Hu Tieu Mem - Rice noodle soup with shrimp, and roast pork
Com Dia - Rice Portion
V12. Com Thit Heo Nuong
$9.95
Steamed rice served with pork chop
V13. Com Thit Heo Nuong Voi Trung Chien Ofla
$10.50
Steamed rice served with grilled pork chop and medium fried chicken egg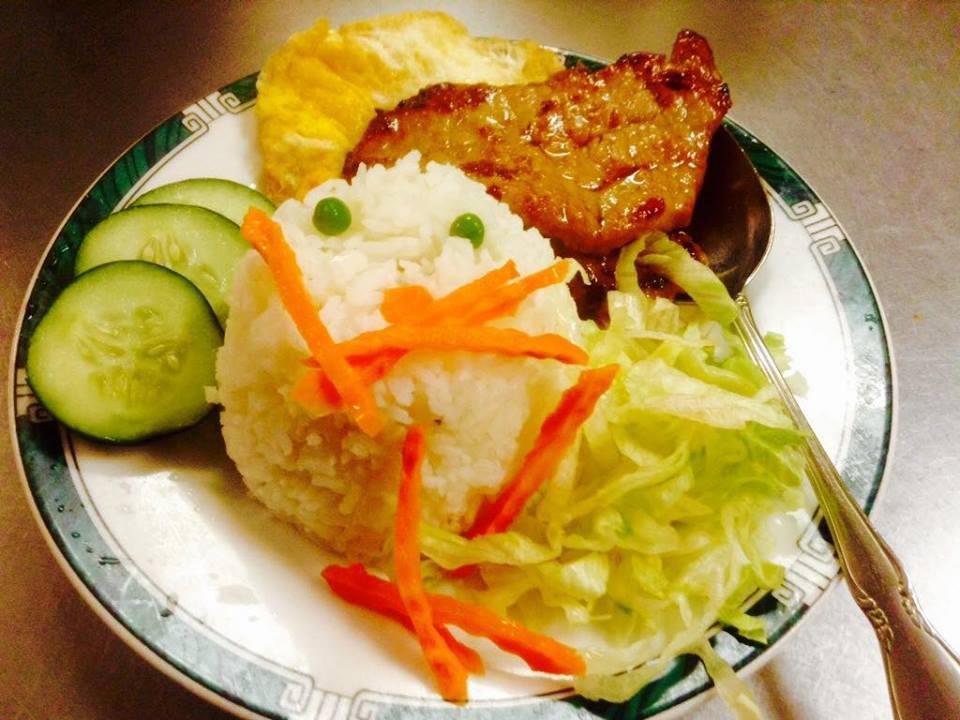 Bun - Vietnamese Salad Bowl
V14. Bun Cha Gio
$10.75
Vermicelli noodle with Vietnamese egg rolls
V15. Bun Thit Heo Nuong
$10.75
Vermicelli noodle with grilled pork chop
V16. Bun Tom Nuong
$10.75
Vermicelli noodle with grilled shrimp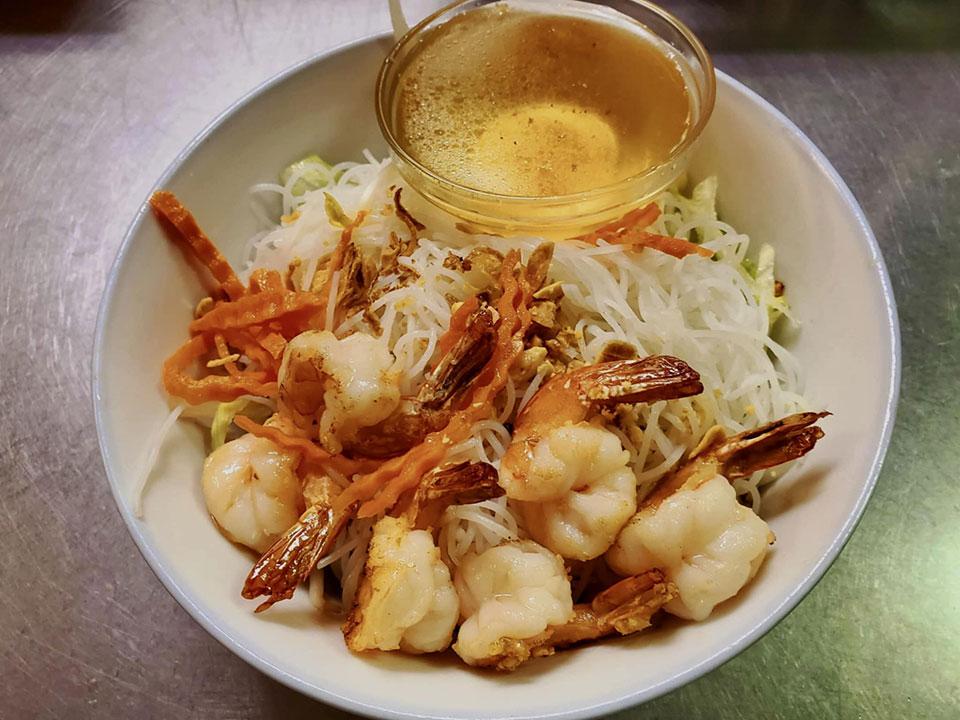 Pictured: V16. Bun Tom Nuong - Vermicelli noodle with grilled shrimp
V17. Bun Nem Nuong
$10.75
Vermicelli noodle with grilled meatballs
V18. Bun Tom Voi Thit Heo Nuong
$10.95
Vermicelli noodle with grilled shrimp, and grilled pork chop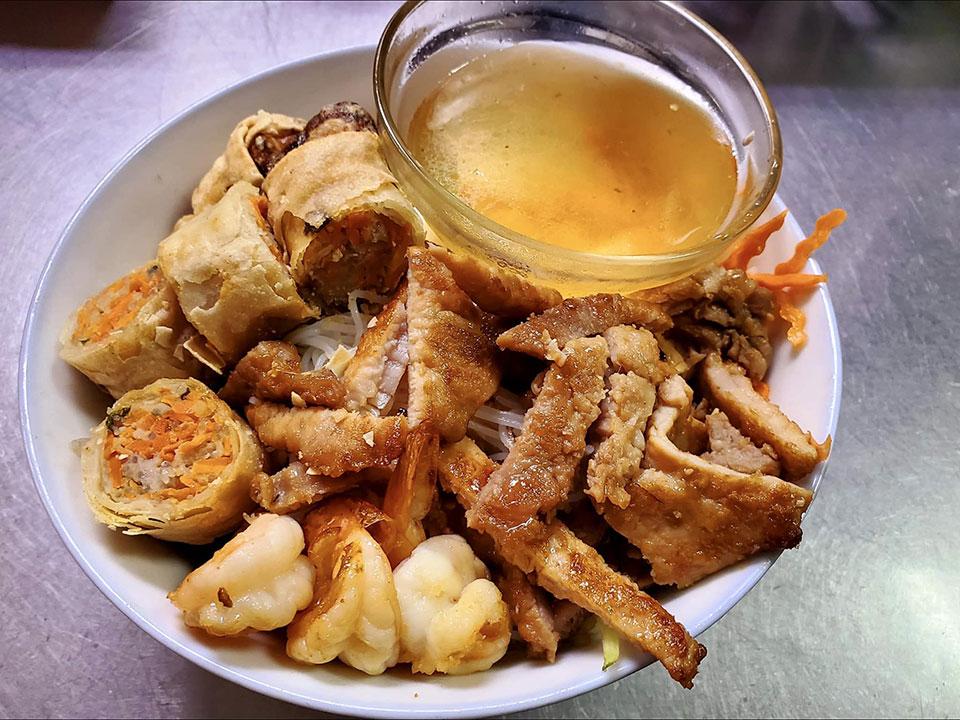 Pictured: V18 with V3 added - Bun Tom Voi Thit Heo Nuong -Vermicelli noodle with grilled shrimp and grilled pork chop, with V3 Vietnamese Fried Egg Roll added
V19. Bun Thit Bo Xao Sa
$10.75
Vermicelli noodle stir fried beef and lemon grass
V20. Bun Thit Ga Xao Sa
$10.75
Vermicelli noodle stir fried pork and lemon grass
V21. Bun Tom Xao
$10.75
Vermicelli noodle stir fried chicken and lemon grass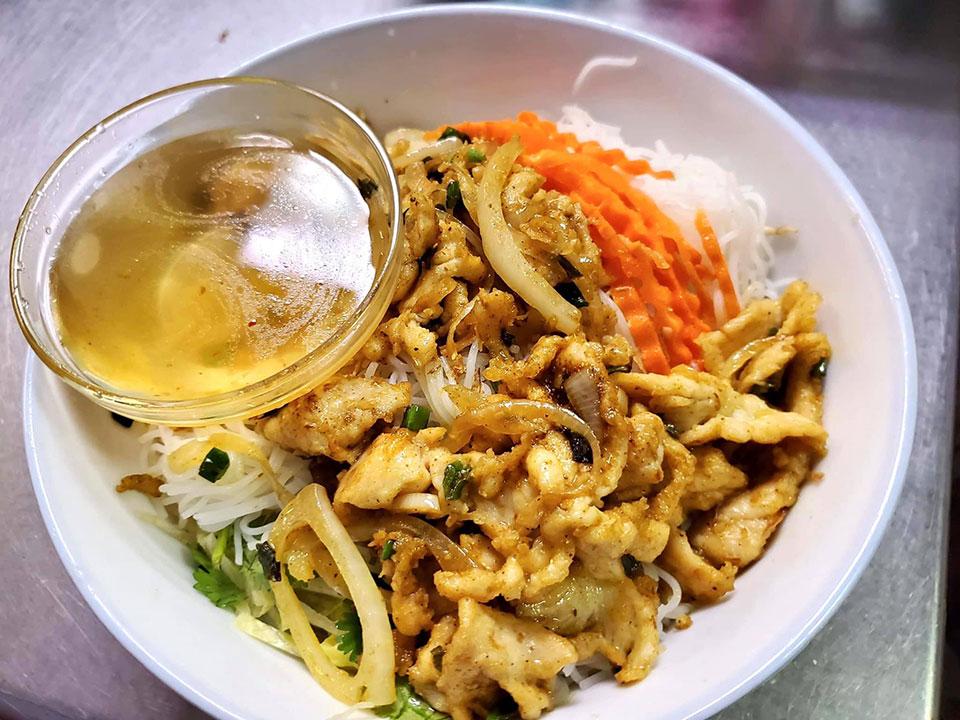 Pictured: V21. Bun Tom Xao - Vermicelli noodle stir fried chicken and lemon grass
V22. Bun Tom Xao
$10.95
Vermicelli noodle stir fried shrimp and lemon grass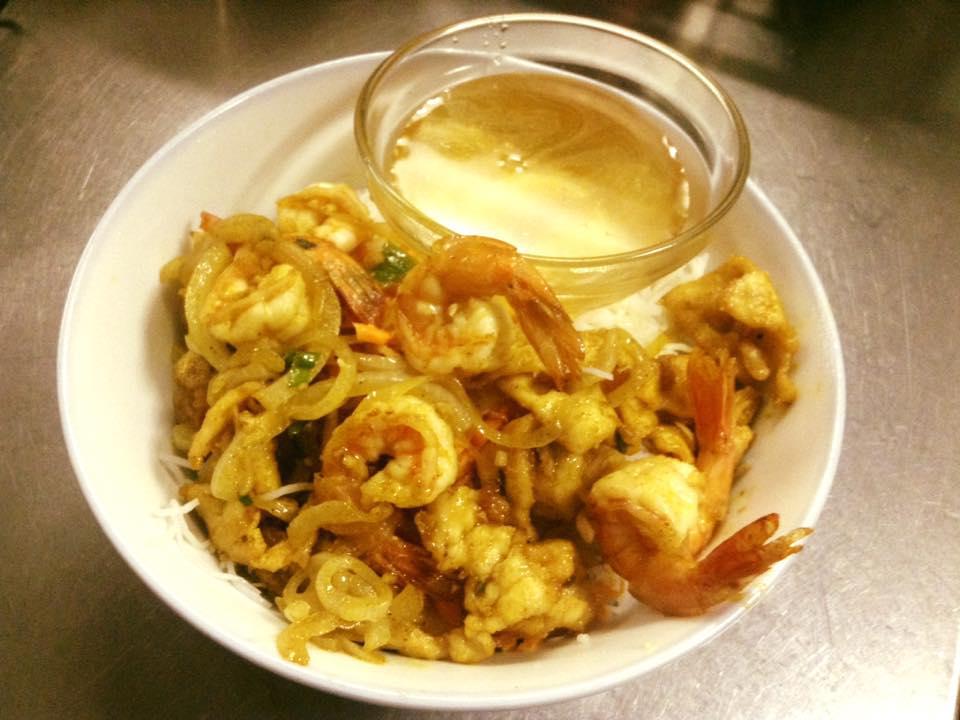 Pictured: V22. Bun with a touch of curry
V23. MI, HU TIE WONTON
$10.75
Wonton Noodle Soup
GIAI KHAT – Beverages
V24. Ca Phe Den
$4.95
French Coffee
V25. Ca Phe Da
$4.95
French Coffee with Ice Cubes
V26. Ca Phe Sua
$4.95
French Coffee with Condensed Milk
V27. Ca Phe Sua Da
$4.95
French Coffee with Condensed Milk and Ice Cubes
V28. Sua Dau Nanh
$4.95
Soy Bean Milk
V29. Trà dá Thái Lan
$4.95
Thai Iced Tea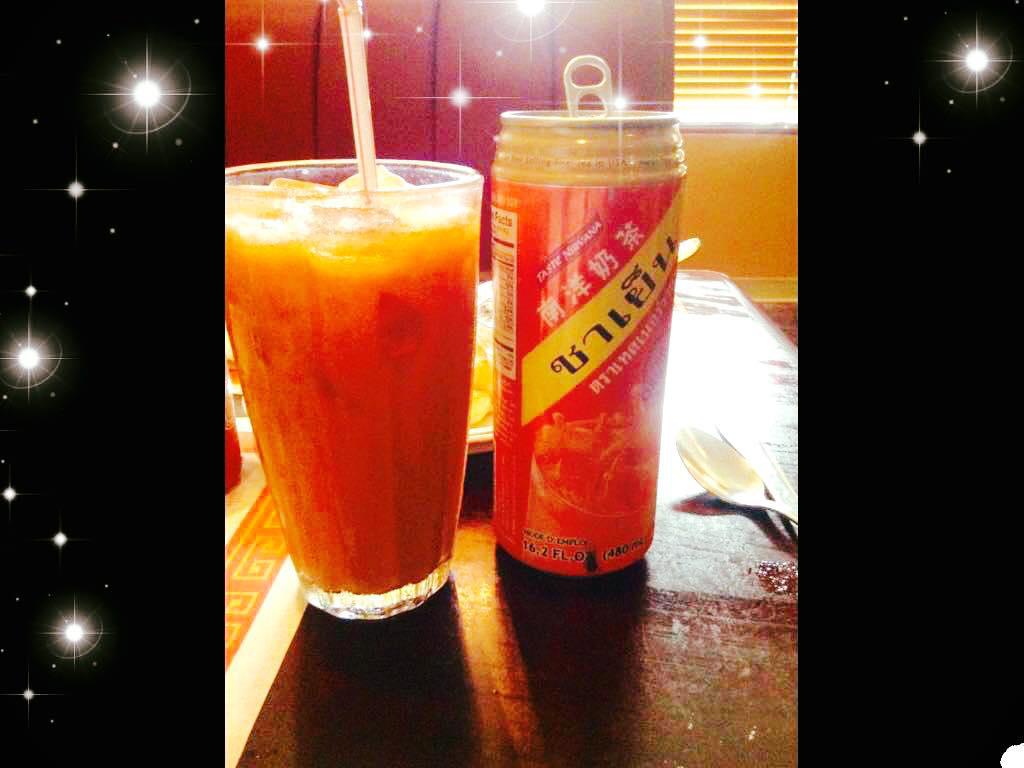 Pictured: Thai Iced Tea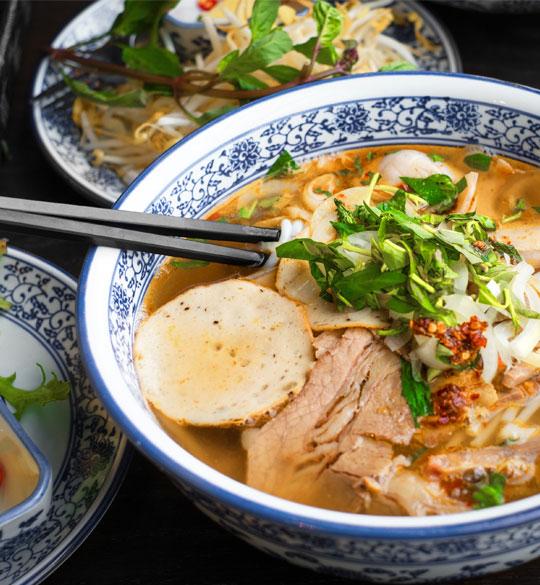 Hours
Monday: Closed
Tues. - Thurs: 11:00am - 8:00pm
Fri & Sat: 11:00am - 9:00pm
Sun: 11:00am - 8:00pm
Contact Info
5326 West 26th Street
Sioux Falls, SD 57106